SELECTED PROJECTS
>2018-Present
Meter Gauge Passenger Carriages for Bangladesh Railway, Bangladesh.
Marketing and consultancy for the Procurement of 150 passenger train carriages by Korean Supplier.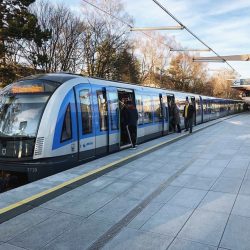 >2017-Present
Bangladesh Flood Mitigation Project with Global Sands 
Project feasibility and development for mining, EPC and large scale supply of sand for land reclamation construction in Bangladesh coast region.

>2017
MLC renovation project with In City Steel
Supplying of  Welding Supervisors / pipe fitters / pipe welders
>2014
Woleebee Creek. Queensland Gas for Thiess
Installation of pipelines of train 1 to train 3 in Woleebee creek.
Supplying of Welding Supervisors / Office Admin / pipe fitters / pipe welders / riggers / storemen./ TAs
>2013-2015
FMG Solomon Hub project, western Australia
Construction of two ore processing facilities.
Supplying of Superintendent / Welding Supervisor / pipe fitters / pipe welders / TAs
>2012
Darsana-Ishurdi Bangladesh – Bangladesh Railway
Marketing and consulting for the upgrade of signalling and interlocking railway systems between Darsana-Ishurdi section in the west zone of Bangladesh.
>2011 – 2012
John Hollands Group, NCIG -Newcastle
Supervising welders, boilermakers, riggers and crane drivers for installation of buffer bin and conveyor system for ship loader.
Welding supervisor / boilermakers / welders
>2007 –2008
Belfinger Berger, Uranquinty NSW
Structure and pipe installation of Uranquinty Gas Fired Power Station.
Pipe fitters / pipe welders / structure welders
>2005 -2007
John Hollands, Port Hedland WA
Welding pylons, rail base for ship loader. Marine project 2.
Supervisor / Leading Hands / Boilermakers / Welders