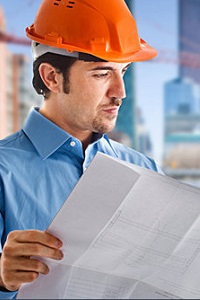 OUR EXPERIENCE
BDH E&C recruits highly skilled tradesmen from an extensive pool consisting of qualified personnel. BDH has been certified the ISO 9001:2008, which meets some of the highest and most recognized quality management standards in the manufacturing world for workforce, Engineering, Construction and Servicing of Mining, Oil & Gas, infrastructure Industry.
At BDH E&C's facility, we are also committed to provide training for tradesment to meet the specific welding procedures for each project before the mobilisation to sites or the workplace. All site personnel are inducted to client and site requirements, and arrive at site with specialised tooling and logistical support.In cooperation with Registered Training Organisations (RTOs), BDH also provides training and assessment for Australian qualifications including Certificate III in Engineering – Metal Fabrication, WTIA Welder's Ticket, White/Blue Cards, Confined Space Card, Working Safely at Heights Card and many others.
PERSONNEL STRUCTURE
BDH E&C has large resources pool of highly trained and experienced tradesmen that can provide a solution to peak times of production with a high level of quality and. We are dedicated to provide trained and qualified tradesmen with safety and management in focus.
We has an inclusive range of individuals for corporate, project and field personnel with the unique flexibility to increase numbers in line with our clients' needs to meet the deadlines of the clients' requirements and project schedules. The ability to source and provide large numbers of highly skilled human resources to any location in meeting the immediate needs of the project is a key strength of BDH.
CAPABILITIES
First Class Welders

FCAW, GTAW, MMAW, GMAW,
Solid wire, P5, Auto, Semi-auto welding
Oxy cutting, positional welding etc
Pressure Vessel Welders, Specialist
Welders, Pipe welders, Coded welders

Pipe fitters

Power stations, LNG projects, fuel plant
mining sites, desalination and other
pipeline

Boilermakers

Fabrication at workshops and various
other projects

Supervisors
QA / QC
Painters / Blasters
Mechanical Fitters
Electricians
Trades Assistants
BDH proudly supplies exceptionally experienced and qualified tradesmen to meet the
client's individual requirements of the projects.
OCCUPATION HEALTH AND SAFETY
BDH E&C is committed to the safety and health of all our people and everyone we work with. We believe that safety is a top priority in our business with the responsibility to ensure the safety of our employees and everyone we work with, clients, contractors, and partners. BDH recognises that Occupational Health & Safety is a fundamental part of its business operations
BDH is committed to:
The health and safety of all its members;
The ongoing improvement of Occupational Health and Safety within all areas of its business; and
Establishing high levels of Occupational Health and Safety standards on all of its sites.
BDH E&C follows a strict regulation and guide to safety under the work health and safety laws and emphasises the importance of acting responsibly to follow the correct safety standards applied in the workplace.
We support, encourage and train all our team to be active in observing occupational hazards and to facilitate improvements in the workplace that will reduce any risks that may be harmful.
If illness or injury results in our team, we will actively manage and assist the injury and hold any responsibility we are accountable for.